zokola
Our offer

chocolate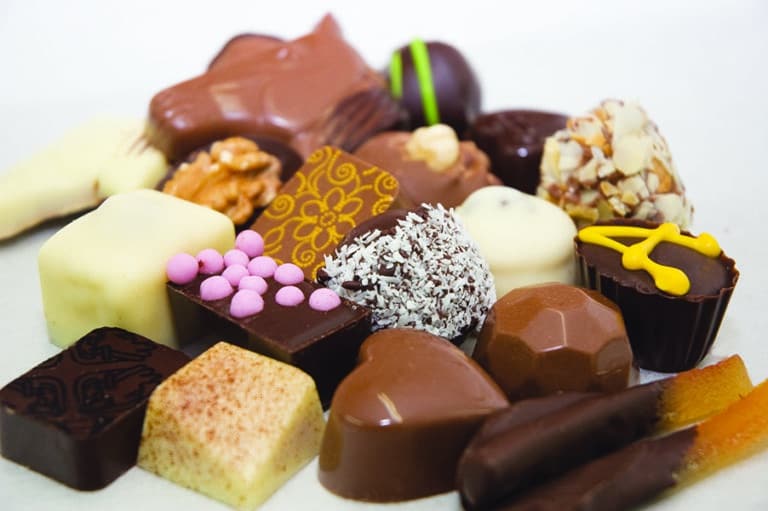 Since 2007 Zokola has been synonymous with high-quality, original and tasty chocolate.
Over the years, the brand has evolved from a wide range of 'traditional' chocolate, offered to consumers through (regional) markets and the own store, to a brand that is available in supermarkets, in the 'Regional products' department or in the bakery department. Wholesalers have also discovered our brand, so that it is also available through that way.
On this site you will find an overview of what we produce according to traditional methods, without immediately being a catalog of all our products
Do you represent a shop, supermarket or wholesaler yourself? Then register in the B2BZone at the top right. After approval you will receive a login as soon as possible and you will receive a detailed overview of our offer.
Why choose Zokola?
unique in its kind

quality
quality
All our products are made with the greatest care. At Zokola quality always comes first.

variation
The wide variety of our angel kisses and choice of sugar-free pralines is unique.
originality
Discover the originality of our regional products. From beer pralines to the patented Chocolate Poppy.
Zokola voor Professionals
Winkel, handel of bedrijf?

B2B Zone
Vertegenwoordigt u een winkel(-keten), groothandel, bedrijf? Bent u geïnteresseerd om onze producten te verdelen of aan consumenten aan te bieden?
Benieuwd?
retailers

Zokola
Kom Zokola ontdekken in één van onze verkoopspunten bij jou in de buurt.